Johnny Marijuana Seed
In The Kentucky Hemp Fields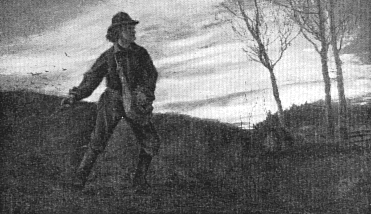 Illustration by Harry Fenn and J.C. Earl
From
THE REIGN OF LAW -
A TALE OF THE KENTUCKY HEMP FIELDS
by James Lane Allen
CopyRight 1900 - Public Domain
SONG OF THE HEMP
Ah, gentle are the days when the Year is young
And rolling fields with rippling hemp are green
And from old orchards pipes the thrush at morn,
No land, no land like this is yet unsung
Where man and maid at twilight meet unseen
And Love is born.
Oh, mighty summer days and god of flaming tress
When in the fields full-headed bends the stalk,
And blossoms what was sown!
No land, no land like this for tenderness
When man and maid as one together walk
And Love is grown.
Oh, dim, dim autumn days of sobbing rain
When on the fields the ripened hemp is spread
And woods are brown.
No land, no land like this for mortal pain
When Love stands weeping by the sweet, sweet bed
For Love cut down.
Ah, dark, unfathomably dark, white winter days
When falls the sun from out the crystal deep
On muffled farms.
No land, no land like this for God's sad ways
When near the tented field's Love's Soldier lies asleep
With empty arms.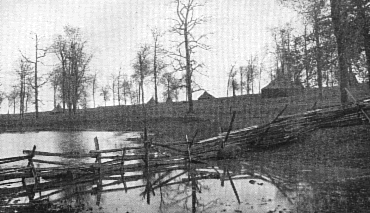 Illustration by Harry Fenn and J.C. Earl

© Images and text are copyright protected. ALL rights reserved and may be reproduced by written consent only.
©1999-2006 by HighTouch. All rights remain in force.